More BB! I looked forward to this polish so much! And did love it? Not really. It was thick and sheer and just didn't build well. I may have to thin on the next go-round. It has a jelly quality to it, but the tips of my nails showed through despite a few thick-ish coats, like tipwear that wasn't caused by actual wear or shrinkage. But it's so pretty. A sheer bright sky blue jelly with seafoam green sparkles. I got many compliments. But, I'll admit--I wore it less than 12 hours. Because of its thickness, it didn't dry properly. So problem child, but lovely to look at. Honestly, I could've given this bad a boy a little more love and effort, but I just didn't. We're gonna have a rematch at a future date.
This is 3 coats and way more pictures than is possibly necessary: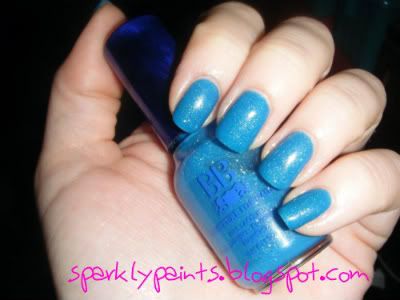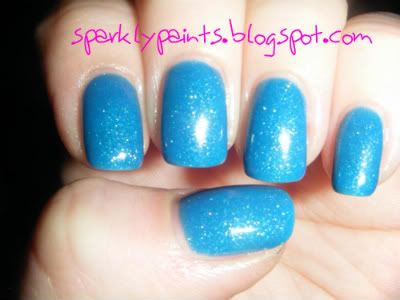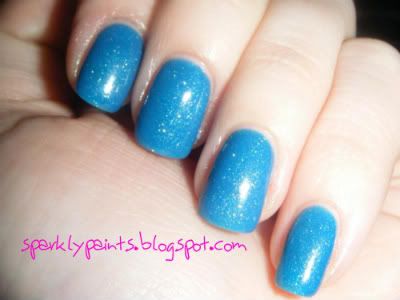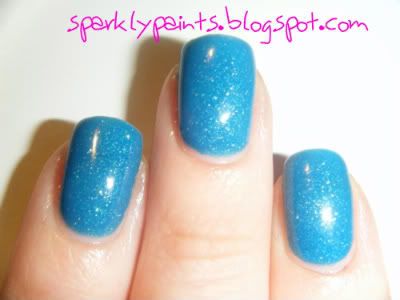 These are showing a bit brighter than life, but it's close enough. So far, I'd say this is the "dud" formula-wise on the BB Coutures that I've tried. But, like I said, I didn't thin it yet but I definitely would next time I use it. It might work better with 4 very thin coats.
That's all I got for now--thanks for looking!